In the past, I've posted maybe three or four times about fragrance.  Now, I don't consider myself a "nose" when it comes to scent but I know that parfum is stronger than eau de parfum which is stronger than eau de toilette. And I certainly wouldn't deem myself an expert on scent because I'm rather limited in the scents that I do wear on a regular, rotating basis.
Yes Dahling..I love to wear fragrance!
In fact, over the years, I've been extremely loyal to two brands; the first being Fragonard. And the second, which also creates cosmetics, is Guerlain.   My four go-to scents are:
For Winter:  L'Instant by Guerlain.  For Spring:  La Petite Robe Noire. For Summer:  Fleur d'Oranger by Fragonard. In Autumn:  Santal by Fragonard. I do not venture out of my fragrance comfort zone.
From the top: Winter, L'Instant ; Spring, La Petite Robe Noire; Summer–both by Guerlain Summer, Fleur d'Oranger; Fall, Santal–both by Fragonard.  My go-to fragrances–but hold on because that is all about to change!
There are a few factors that play into my love for these scents.  The first is that they are made in France and while that might sound silly, the scents made in France are different. They aren't "fizzy" or cheap-smelling.  Even when wearing a stronger concentrate such as eau de parfum rather than eau de toilette the scents are still soft as a whisper—a nuance, if you will.   Secondly, they don't give me a headache. This is big. Very big.  Do you remember back in the days when department stores had employees spritzing you, uninvited, with the latest mass-produced scent?  Each spray was the base for a horrific headache. Third, I'm a creature of habit.  I know what I like and …well, I know what I like. Lastly, I love a more masculine scent for cooler weather and a more feminine scent for the warmer weather.
Probably the funniest scene from Curb Your Enthusiasm. This was Larry David's reaction to being randomly sprayed without permission. I've come close to doing the same!
In pre-Covid times, when my husband and I visited the South of France during summer, we would drive from Theoule to Grasse. Specifically, for me to head to the Fragonard Factory store to load up on my Fleur d' Oranger. I cannot get enough of Orange Blossom.  I load up. Besides, I love the Fragonard Factory. Yeah. I realize it's somewhat of a touristy thing but visiting it makes me happy.
This is from our 2016 visit. I take the same photo every year. And every year I do that same tour. TBH, I am pretty sure I could be a tour guide here!
Our visits to Paris are generally during the cooler months (we're set to return in November after our last pre-Covid Thanksgiving trip) and I'll usually stop by the Fragonard Boutique on Blvd. St. Germain to load up on Santal.   And my favorite shopping spree ever was when Bonaparte's aunt, Daniele, took me to the Guerlain boutique on the Champs Elysees to run amok and pick out whatever I wanted.  One of the items I chose was a large bottle of La Petite Robe Noire—the cherry scent does something to me.
The day Daniele treated me to a spree here, I felt like a princess. The velvet gate was opened that led to the most beautiful display of perfumes and no expense was spared!
And when I did stray from these favorites, it was back a few years ago at Geant Hypermarche in Mandelieu.  I spotted a display on a wall of spray tubes. The company, adopt, was new at the time and I became hooked on the brand's Oud Ambre and Ambre Jasmin scents. I went back for more. Alas, these scents could not be purchased in the States and the next year the little tubes had vanished from Geant altogether. Maybe the Fragonard and Guerlain gods punished me for straying!
This was a great little falcon of spray. And I never saw it again!
But there's just something about a memorable scent. You can catch that elusive scent like a breeze when a woman or man walks by and a few seconds later, in their path, that sensual or fruity or flowery or woody scent lingers. It's magical.
I'll tell you just how magical a scent is. Okay?  Bonaparte's aunt, the actress, Daniele Delorme wore Guerlain's L'heure Bleue. It was her signature scent. She also smoked Marlboro Lights. And that combination is one that I'll never forget.  Her car begat the essence of this unforgettable aroma.  And while cigarette smell makes me ill, mixed with the perfume, it's not too bad.  But I'm getting to a point here. The scent was so memorable that I can actually smell it when I close my eyes and think of it.  When I wanted to buy L'heure Bleue, my husband told me I shouldn't wear it because it was Daniele's scent.  He finally understood when I told him I just wanted to have the perfume so I could open it, smell it and be reminded of Daniele. That's the magic of scent.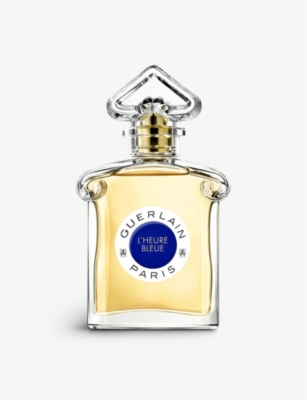 Strange as it seems, I would never wear this because it was Daniele's scent (mixed with the cigarettes), but I just want to have it to open the bottle and be reminded of her. THAT'S part of the magic of fragrance!
So, you can imagine what my thoughts were when I received an email from Dossier asking me if I would like to try a few of their scents for review.  To be honest, I really had to think about it simply because I just don't venture out of my comfort zone when it comes to scent.  But, since the company is new, and the fragrances made in France, I decided to go for it.  And now, my four little favorites have some very serious competition.
The competition is serious. These four sents are supercalifragilisticexpialidocious!
Now, Dossier perfumes are based in Brooklyn, New York but the scents are created in France.  Right away, I had a feeling these scents would not fail.  Also, the scents are inspired by luxury brand scents, making them similar in traits that a more expensive, luxury brand perfume would have.
A fragrance chart I snapped in Grasse!
Here's where it gets even better.  Everything is pared down. There's no fancy marketing nor does the brand have ads with celebrities or familiar models. It's all quite simple, basic and not fussy. No advertising company to pay either.  The reviews speak for themselves.
Perfectly pragmatic packaging! Simple and to the point.  It's what's inside that counts!
An added benefit is the magnetized cap to the bottle. No leakage issues!!
What I think is an excellent strategy on Dossier's behalf is every bottle of perfume ordered comes boxed with a little sample falcon.  This allows you to test the scent first before opening the full-sized bottle. If you find you don't like what you ordered, all you have to do is return the package with the full-sized bottle and you will receive a refund. No questions asked.  This is great on two levels—not only do you get to sample the scent but there's enough in the sample for two or possibly three wears so you can really get a sense of whether or not you want to keep the bottle!  In addition, all caps to the full-sized bottle are magnetized so there's no chance of spillage or leakage.
To learn a bit more about the company, click this link:  Dossier Perfume
So, when I agreed to review, I went over to the Dossier website to take a quiz.  If you are unsure of the sort of scent you prefer, or if you are just indecisive or looking for something different, take the quiz.  Knowing what I like, I took the quiz and lo and behold, the scents picked for me where very much in the realm of what I love.  Woody. Musky. Masculine with a Feminine touch. Yeah. Dossier gets me!
Let's take a look at the fragrances, shall we?
The first scent I'll show you is Fougere Oud.  This perfume is inspired by Tom Ford's Oud Wood Eau de Parfum.  The Ford scent retails at $250 for a 1.7 oz. bottle. The Dossier Fougere Oud retails at $39 for a 1.7 oz bottle. These two scents are the ones I can actually compare because I'm familiar with the Ford Oud Wood. When I worked at Nordstrom, running to the Tom Ford display was one of my favorite activities.  I am a fan of any fragrance with oud in the notes so Oud Wood was sampled quite often.  How does the Dossier Fougere Oud compare to it?
Inspired by Tom Ford's Oud Wood, Dossier offers an incredible fraternal twin in the brand's Fougere Oud.  And the price cannot be beat!
It compares remarkably well.  While not the exact same scent, it's the closest thing you could ever find.  But here's the thing—the Dossier Fougere Oud outlasts the Ford scent!  The most daunting thing is when a scent powers out with two hours as the Ford scent does.  It's really funny because after about four hours of wearing the Fougere Oud, I thought the scent dissipated because I couldn't smell it. However, my coworkers were asking me what perfume I was wearing because they loved the scent. That's a good sign!
All Dossier perfumes come with a card that lists all notes and the percentage of concentrate. They are very transparent and also explain how the brand works!
Next is the Ambery Saffron.  The inspiration for this scent is Maison Francis Kurkdjian_Baccarat Rouge 540.   In being transparent, I have never tried the Baccarat Rouge but man, this has got to be the most mysterious scent I've ever used.   The Dossier Ambery Saffron retails for $49 for a 50 ml bottle vs the Baccarat Rouge which retails for $300 for a 2.4 oz bottle.
This is THE most mysterious scent I have ever had the pleasure of wearing.  For me, it smells of pineapple as soon as it is sprayed but dried down to something completely different. It's what I call a "fun" scent!
The top notes are Saffron and Orange Blossom. And as a lover of pure orange blossom and literally addicted to that scent, I could get nothing at all reminiscent of my beloved orange blossom.  Instead, I got a whiff of pineapple. I'm not kidding. The second I put this on, it smells like pineapple.   But wait!!  The it dried down to this really fun fruity scent. But not fruity like a pre-teen scent. It's a grown-up fun scent.  And I can definitely detect some woodsy features mixed with fruit. It's the strangest thing. It's also sweet but not overly sweet.  This is not a scent I would wear to a wedding or fancy event. This would be a fun afternoon scent. But isn't that the way it is with fragrance?  The reaction with my body could be different with yours.
Another reason to be appreciative of these little cards. Every time I wear this scent I try to break the notes down. I'm not kidding.  It's really fun but I'm thinking "where's the pineapple"?  This scent does make me want to drink Pina Coladas!
The next two scents are my favorites.  And I must admit that my Fragonard Fleur d'Oranger has taken a backseat this summer because I've been teetering between the two since I received them.
This. Is. Incredible!  And in the Fall, I'll be wearing it every day. I need to order a backup! 
And although Woody Sandalwood is inspired by Le Labo's Santal 33, I SWEAR this is a deadringer for Fragonard's Santal. My theory is that somebody from Fragonard is now working at Dossier.  And the Dossier Woody Sandalwood has more staying power!
Woody Sandalwood.  What is the inspiration?  Le Labo Fragrances Santal 33 which retails for $192 is, like Dossier's Woody Sandalwood, a unisex scent. The Dossier version retails for $49 for the same 50 ml size. Although I've hears a plethora of great things about the Le Labo Santal, I've never smelled it.  The Woody Sandalwood was recommended from the quiz. And let me tell you this much, as a fan of Sandalwood, Fragonard's Santal is my go-to-fall fragrance. The Dossier version is almost the same thing but better.  I can't stop smelling this.  The fragrance is so long-lasting that it lingered after I had showered and gone to bed—yet it isn't overpowering or strong. It's just …. Intense is the best word to describe it. But there's also the slightest nuance of sweetness and a tad of musk.  I really have to stop myself from using this because I won't have any left when the Fall arrives and this is such a wonderful scent for the cool weather. It's got that masculine vibe that I just love so much yet, its feminine at the same time.  I just spritzed some on.
It's in the cards. I'm no nose but I could detect most of these notes-especially the cardamom!  If you love a woody scent–especially in the fall, THIS is the one to get. It's crazygood!
Lastly, there's Musky Gaiac. Inspired by yet another Le Labo scent—Gaiac 10 which retails for $290 and Dossier's Musky Gaiac costs $49 for a 50 ml bottle. This is that most magical scent.  It's almost difficult to describe. It's musky for sure—but not so musky that all you smell is musk. It's sweet and slightly powdery but not headache-causing powdery.  It's woody yet not too woody. It's soft as a cloud and yet, intense enough to literally last all day. All. Day!!  I'm not kidding.   This is the scent that really gets people going.  And yet, the second I open the bottle, I get a vanilla vibe but there's no vanilla in it.  This is the scent to wear when you want to entice. It's that scent to wear at a very intimate dinner or event. OMG. Who am I kidding? It's the scent you just want to wear every day. If Dossier created bath gel and body lotion in this scent, I would buy it in a second.  If there was a shaving gel made of this Musky Gaiac, I would shave my legs every day—even in winter!
This is the GOAT! The Money Scent! OMG! I could run through fields naked with this!  I want those fragrance sticks in this scent. I want room freshener in this scent. I want candles and bath gel in this scent!
This is highly concentrated and to look at the notes, there's not a ton of stuff going on. But WOW–this scent.  I need a moment here.
I'm honestly floored at how incredible the Dossier fragrances are. To me, scent is just such a personal and intimate thing and I thought that I would never leave my regulars. But now, I've just added to them!  If you are thinking about adding a new scent to your collection or if you are a fan of luxury scents but just don't want to or cannot spend luxury prices, head to Dossier's website and check it out. Take the quiz. And if you are familiar with the luxury scents, you can save money with Dossier! I think you'll be pleasantly surprised!
I'm so in love with this scent!
As an aside, I spritzed the Musky Gaiac on me around 7:30 this morning. It's now 8:20 in the evening as I write this and I'm still smelling this!
Can you tell I'm obsessed?
Let me know your opinions on fragrance below–and if you get the chance check out the Dossier website and take the quiz!