Okay. As we end 2022, I'm not going to post about my Christmas Holiday. That much!
Well….not THAT much. I'll add a few pics!
Fact is, it was a pain in the ass. Literally. I had a hemorrhoid flare-up. And after the plethora of Preparation H (which I used so much of, I couldn't even save any to use to subdue wrinkles on my face) gel and cream, along with Tucks pads and cream shoved up my back door canal, and sitting in a hot bathtub every night, I'm just now, after a week, beginning to feel normal again.
Basically—I feel like this guy!
Add to the fact we all had colds, it was a very quiet albeit relaxing Christmas.
The sofas were decorated with blankets, pillows , Alka Seltzer Cold and Flu and NyQuil!
I kept off Social Media as much as I could because, quite frankly, I'm getting tired of the subliminal bragging that is showcased. Equally tiring is seeing women over forty/fifty/sixty and over filtering themselves to fetal or marshmallow level.
She's really 88 years old. I got a bridge to sell yas!
Honestly, MOST people are tired of seeing your annual new luxury cars, bags, shoes, jet planes, islands you own….
Also, I don't need to see how you are dressed in a different ensemble every night sipping cocktails.  All that booze would give me the worst GERD on earth and I would ruin anything but old pajama bottoms and a tee shirt while cooking or drinking.
Welcome to my Holiday Wardrobe!  Old Navy PJ Bottoms, A tee shirt covered in dripped snot and  filthy, wet tissues stuck in the sleeve. I'm enjoying watching Netflix movies about look alikes switching places!
So here it is. The holiday look for my home in a nutshell.  I am pleased and quite happy with how everything looks. We didn't get the biggest tree this year nor did I break out the "good" China. It was low key.
Table set for Christmas!
Set for three!
But…I did listen non-stop to my Christmas playlists on Spotify and Roman and I had a great evening at Longwood Gardens.
We did return to Longwood Gardens to see the spectacular gardens at night. It was gorgeous.
Oh! And we did manage a trip into NYC to visit Vincent's nephew and family in from Paris!
Yup! It was a great day in the City! 
So on to beauty my way.  My blog, as small as it is, is almost eight years.   I was a newcomer to my '60's and as I'm now at the end, I see that during this decade, I've noticed the process of aging has hit harder than any past decade.  My skin has definitely gotten a lot drier. The fine lines have grown deeper. The jowls hang from the sides of my jaw like mudflaps.  Where my eyelids were once perky, they are now drooping and tired looking.
Freckles have morphed into age spots.  The uneven coloring has become more uneven. Eyelashes are sparse as are brows.
And the tweezer remains my most-used beauty tool to pluck those surprise lady whiskers that pop up on a daily basis.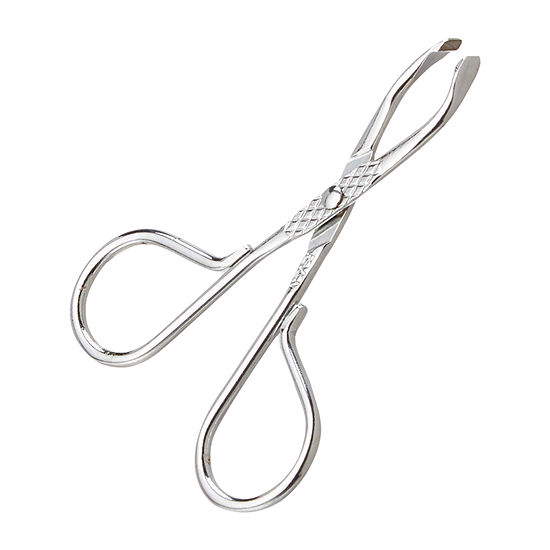 Yeah. I have one of these babys in each purse and in my car!
Eight years ago, I wore more makeup. My eyes could handle heavier shadow and liner. I used to wear shadow and mascara on my bottom lids as well as the top.  Nowadays all that eye makeup looks hard and harsh. So, I apply eye makeup only to my top lids.
Not gonna lie. I LOVE the way my eyes look here but in the five years since this pic was snapped, my skin has aged. 
Do I miss the heavier look? Yeah. Not gonna lie. But now I need to do what works best for me. And come to terms with my aging.
It doesn't do any good to get caught in a cosmetics rut of yesteryear because it'll only age us more.  And it isn't that I want to look like I did back in the day—it's that I realize I no longer do look like that so it's time for a change.
I think the biggest change in my overall use of cosmetics came this year. Realizing that heavier foundations were doing absolutely nothing for me, I started to research alternatives such as cream foundations and tinted moisturizers.
Some creams are better than others. I do like the Seint cream foundations (which the company refuses to call foundations—referring to them as "highlight" instead) but you need a couple of shades for a look that isn't flat.  Also, their contours are very good but the tutorials are horrific. I've yet to see any self-proclaimed Seint make up artist blend that stuff in.  Contour needs to be well blended to create the illusion of a shadow—but that's another subject.
Actually, in 2021 I went a bit overboard with the Seint makeup–but I do like the creams–they need to be applied LIGHTLY though!
I love the Fenty Pro Filt'r Hydrating Foundation but I equate it more with a tinted moisturizer. A little goes a long, long way.  (I love this so I'm sure it'll be discontinued any day now) It gives a nice satin finish and the key is to use as little as possible.
This is excellent for mature skin–again, apply lightly and moisturize before using but it really is good.
The iT Cosmetics CC Cream is surprisingly, one that I really like considering I cannot stand the brand. The brushes fall apart, the other cosmetics leave my skin dry as the desert but this is really good. Again—just a touch is needed.
I seriously cannot stand this brand overall–but this is one good product and it stays on all day.
This year brought about my admiration for Jones Road Beauty.  I think Bobbi Brown has done very well with her new "clean" brand.  The "clean" part really doesn't move my needle. I'm not expecting any cosmetics that I buy to become filthy unless I don't take good care of them.
It's whipped and light and I'm definitely a fan.
Anyway, the WTFoundation is an airy, whipped dream of a foundation. There's definitely a learning curve to applying but once you get it right—you'll love it.  I also love the whole aesthetic of the brand.  Minimalist, simple and neutral. It's a no fuss way to approach the makeup.
Here's a face full of Jones Road Beauty. I'm even wearing magnetic false lashes here. I don't even know why but I am–and they stayed put all day!
I'm gonna focus more on the makeup that I discovered this year—actually around September. I was really on the fence about it for a while, but the more I use it, the more I really love it.
Chanel Beauty Les Beiges makeup line's three products I'm talking about are: The Water Fresh Tint; The Water-Fresh Complexion Touch and the Water-Fresh Blush.   The Tint and Complexion Touch both come with little brushes. I can give or take them but the purpose is meant to break up the little "bubbles" with the brush then apply to the fact.
The three Les Beiges makeup I purchased from Chanel Beauty. The Water Fresh Tint; The Water Fresh Corrector and the blush.  I used quite a bit of the water tint already–it's because the product is very watery!
These products are very watery and the Complexion Touch is more of a concealer that does a great job covering up little flaws. The products feel like nothing but yet, last all day. It's really weird—but in an excellent way.
This is the water tint. It's extremely liquid!  Extremely!
The blush is very liquid as well. The corrector–more of a thicker texture.
The little brushes that accompany the corrector and water tint–used to break up the "bubbles". Your fingers will work just as well.
My big issue is the price. These products are expensive—especially the Water Fresh Tint. If I used this every day, I would be broke—so I save them for when we have guests at work or if my husband and I are going out to dinner—or actually, I did wear these products a good deal during the holidays.
Here's a Before and After. I used all three Chanel products on my face along with other items…
At first, I applied a ton of moisturizer. Then followed up with Etude Face Blur, which I've been purchasing from Amazon for Years: (Face Blur Link ) I love this stuff. Then I applied Charlotte Tilbury Flawless fllter for a hightlighted look.
Then I went in with this eyeshadow palette from Jones Road Beauty. The neturals are wonderful and last all day..
Next it was brows and eyeliner…
…and mascara primer and mascara!
Then I went in with this trio on my face.
Lastly, lipstick and gloss..
I don't spend a lot of money on lip products. The inexpensive stuff works just as well, if not better! NYX  Butter Gloss remains a favorite as does Revlon lipsticks. I prefer pink to reds or corals!
Are these products going to turn back the clock?  No. They won't. However, they will give you a nice glow and a nice look.  And at this point, all I strive to achieve is a look that won't scare anyone. In all honesty, I am incredibly pleased with the Chanel products but it's that price. In justifying—or at least trying to justify the price, I can honestly tell you that I've cut down a lot on purchasing makeup and beauty products.
As long as I don't scare anyone when I leave the house, it's all good!
I refuse to buy based on social media anymore. Those Instagram ads—those YouTube reviews will have you sliding down the deepest rabbit holes at a rapid speed.  I refuse—absolutely refuse to purchase products where the ads feature over-filtered women and men. I refuse to support any cosmetics company that supports this false advertising as well.  I'll judge for myself and use the products in my own way.
I no longer follow any influencer who uses a filter. This one–the photo on the right shows how she looks without a filter and she's an attractive woman. The left photo? Any cosmetics company who supports this false advertising should be fined.  My cosmetics boycott listing has grown quite long.
I USED to follow Angie of Hot and Flashy. But she's full of $$$hit these days. She's old enough to know to use the phrase "Pro" Aging rather than Anti. And she's pretty honest about the work that she's had done–I respect that. But don't sit there pontificating products when you've had regular work done. Nothing against her–I like her way , she's just not my jam anymore.
Another "beauty my way" thing?  My nails. I've decided to grow out my natural nails. This one is sure to be a doozy because my husband has a "thing" about longer, perfectly manicured nails. Look. I can't blame him because beautiful nails make for beautiful hands.
I cleaned up the nails a bit–I thought they would be in worse shape but they are paper-thin presently. It's gonna be work to get them into decent shape!
However, when I think of all time spent at the nail salon and almost $100 including tip for a set of acrylics or a refill, I feel it's high time to give my fingers a break (not literally).   And so, the acrylics were ripped off. (Yes. I know that is bad.) I filed down the residue as best as I could.  I ran to Target and purchased a cuticle cutter; cuticle sticks a big file and OPI Start-to-Finish which is a nail strengthener of sorts.
This stuff is all I need for now. 
Do my nails look great? Nope. Not at all.  Am I okay with the way they look? Meh—I know in a few weeks they will begin to look healthier. Actually, within the few days I've taken the acrylics off, they are looking slightly healthier.
Fact is, I've always admired healthy and natural nails but as a life-long, nail bender—not biter mind you, but bender, I've never been able to grow my nails to a decent length (BTW— "nail bender" –That's when your nails get to a certain length and due to anxiety, you bend the nails mindlessly until they break.)
My nail goal! We'll see…
We'll give it a go here and see how it turns out.  I can only hope and try to get my nails in decent shape. I'm not going to beat myself up over this. Just like I'm not going to beat myself up over losing weight…
That's another thing I seem to go through each year—the false promise to myself that I'll lose weight. I've done it before. Pre-covid era.  Then came Covid and the job that really messed with my mental health and the weight hung like a swinging pendulum.
I can't do the emotional eating thing anymore.
Now, with a new job that I enjoy, I can only hope and try to stick to some phase of a healthier eating phase and rely less on emotional eating.
This Christmas was actually a decent start. Since we had colds, it was mostly soups and tea.
I made a ton of soup. In fact, I've more on the stove. Make a lot, put it in jars and you're good to soup up for a few days!
Oh..I made quiches too!
In fact, the huge roast I purchased was cut into two, cooked for Christmas dinner and half is still in the freezer. Desserts were consumed in human portions and most of the cookie dough is still in bags in the freezer.
\
The Buche de Noel this year was smaller and decorated with candied cranberries and rosemary..
The last slices were consumed last night. A decent way to end the year!
And as I sit here at our dining room table on this first day of 2023, I'm looking at the Christmas tree in the living room. She has begun to wear out the welcome as the branches droop downwards. The Christmas music I've been listening so gleefully to, beginning right after Halloween, and sounded so happy and made me giddy with excitement, now have a nuance of sadness to them.
The tree is drooping but I'm not ready to let go yet!
The wreaths and décor need to be taken down, wrapped carefully and nestled into tubs for next Holiday season.
Well..TWO of the three wreaths need to be put away, the one on the far right is realy. I'll just strip the ornaments and ribbon off.
I'll do that next week. I just want to gaze fondly upon the remnants of Christmas 2022.
Yeah…next weekend I'll take it all down!
Happy New Year to all.  Have a healthy, safe and prosperous 2023.  Don't worry about perfection. Don't fret over unpromised resolutions. Just do the best you can.
Chippy is resting from an attack yesterday! He's okay though. He's a fighter!
With my love to you for 2023!