So, this past Thursday, January 19, 2023, I had my annual OB/GYN checkup.  I have extremely bad doctor anxiety which has made me put off going to my primary doctor for a regular checkup.
I don't even bother covering up any more….I shake too much to even try to put it on–that's how much doctor anxiety I have!
I do the eye doctor. I do the colonoscopy doctor. I do the Ob/Gyn and the Mammo.  All with the exception of the eye doctor leaves me in a state of such bad anxiety that it's difficult for me to function.
Web MD is WORSE than ANY online bullying. Every. Single. Day. I have a symptom to Google. And every doctor's visit I'm told to keep off of the internet as a doctor!  Yesterday I threw up. I thought I had an ulcer but it was due to tasting bad garlic. TIP: If you think something is bad, just throw it out. Don't eat it or you'll throw it up. True story!
Just HOW much of a medical-anxiety person am I?  This email arrived from the International Beauty Show in NYC.  I thought it was about Irritable Bowel Syndrome.  Yes. I did!
Anyway, I went for my lady parts exam. And as soon as she said my parts felt fine, I relaxed a bit.
Yeah. After I arrived home from the office, I relaxed with a hot bath. No rose petals because they would make me sneeze. No bubbles because they dry my parts out.  Just hot water and body scrub. I did have an anxiety-filled moment when I cut my leg with the razor I shaved with!
She asked me about my grandson, of which I explained that he's beautiful, funny, smart and adorable and  at almost two years old, he's big brother to 4-month old Bennett!  The doctor got a kick out of that and mentioned my daughter and son-in-law aren't wasting any time.  We had a really nice chat.
And now there are two little ishkabbibles to talk about!
Then she came in with her concerns: my blood pressure and my weight.  My blood pressure was high. Not alarmingly high but high enough for her to tell me to go to my primary doctor.  She also expressed concern regarding my weight and where the weight was settling. The fat wants to stay in and around my gut.
I'm not completely screwed. I love salt-just call me Bambi.  I hate exercise.  I cannot manage stress.  But–I don't smoke. One out of four ain't bad!  Yes it is.
At 165 pounds it's increasingly difficult to lose.  My "ideal" and most comfortable weight has always been between 135 and 140 pounds.  I was close to that before my brother passed away. Then things got weird.  Lockdown happened.  The job I had at the time was making me miserable and my solution was emotional eating.
And as I write this blog post, I'm having a banana. And rather than shove it into my mouth, I sliced it, put the slices in a ramekin and I'm eating this banana in a more refined manner!
Some people lose their appetites during certain life events and stress.  I eat.  And eat. And bake. And eat. And cook. And eat.  Gobble. Gobble. Gobble it all down.
Presently, I feel like a puffer fish with the energy of a slug.
My doctor is correct.  I need to change my wicked ways. And when I got back to the office after my exam.  I ate three squares of Ghirardelli Chocolate and Sea Salt Caramel Squares.  And a turkey wrap sandwich.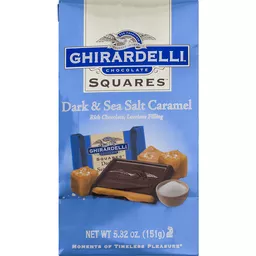 What else would one eat after being told by the doctor to lose weight?
Then I arrived home.  While changing I was perusing Facebook and came across a post by a friend.  David Crosby, the musician, died at 81 years.
Honestly, the news of Crosby's passing hit me like a ton of bricks.  I think because it made me aware of my own mortality. He was only fourteen  years older than I am. And three years older than my husband. It's scary.
This hit me like a ton of bricks and I'll tell you why—but I have to find the proper wording and explanation so here goes…
Music is an important part of my life. Incredibly important. Music is calming for me. Music brings wonderful memories. Music got me through rough spots in my life and great spots in my life.   Christmas music makes me ridiculously happy! Classical music is my deep-winter jam. There isn't a day that goes by when I'm not listening to music.
Christmas 2022. The year of my "Christmas Jazz" playlist!
Pop music came into play when I was a young child because my mother always had the radio on.  When I stayed with my grandparents and Aunt Terry during the summers as a kid, all songs from the British Invasion were playing on New York Radio Stations of WMCA and WABC.
These guys. If you are a New Yorker or grew up in the New York City area, you listened to them before school and after school.  
…and you also listened to WA Beatles C radio with Cousin Brucie.
And my favorites have remained. Favorites like the Kinks, Jimi Hendrix,  The Beatles, The Beach Boys and Dusty Springfield.
I love the Kinks. I've seen them more than once. And the crush that began on Ray Davies when I was nine years old never ended!
From the time I was around nine or ten, music has always been under my pillow in the form of a transistor radio, on the radio in the house stereo, in the car, in the cassette tape player, in the CD player and now on my iPhone!
My little transistor radio was very similar to this. I would listen to it at night under my pillow. During the day it was oftentimes a challenge to get reception unless you moved the radio a certain way.
Then I left the young years for those pre-teen and teen years—and music became even more important.  And this is where David Crosby enters my music life.
This is the way I remember him the most. That longer wavy hair and mustache!
The Byrds.  In 1965 just before I was almost ready to enter into the awkward years, I heard the slightly tinny, almost garage-band sound of The Byrds. Their huge hit, Turn Turn Turn , wasn't written by any of the members of The Byrds but was written by Pete Seeger.
I love this photo of Crosby in his Byrds years.  Who knew he would go on to be the founding member of one of the greatest American rock groups of all time?
David Crosby was a member of The Byrds. I didn't pay much attention to him at the time because Roger McGuinn was the "cool" Byrd sporting the Granny glasses he turned into an iconic '60's look.  And Crosby wasn't as cute as Chris Hillman but Crosby was talented in writing and playing guitar.
More Byrds with Crosby!
With his volatile personality—he left The Byrds in 1967 for another group—Buffalo Springfield and was a vocal and musical part of the anti-Vietnam War anthem "For What it's Worth".  And FWIW, Stephen Stills didn't write this song as an anti-war anthem. It was written regarding the LA Sunset Strip Riots curfew in 1966 but turned into an anti-war song.
Crosby (left) in his Buffalo Springfield days. Richey Furay (later of Poco) and Stephen Stills (of…CSN, CSNY and Manassas)
Again…our spirited David Crosby ended up leaving Buffalo Springfield to start one of the greatest, most influential and memorable bands—Crosby, Stills and Nash, in 1968.  I was 13 years old.
1968 pic of Crosby, Stills and Nash. Why does David Crosby look like he has something naughty up his sleeve? Stills looks like such a prepster!
It wasn't until 1969 that I really started to listen to CSN. Their first album was played over and over and over and over—I now listen to it over and over and over on my Spotify!
Not only an iconic album but an iconic album cover. This album basically defines my youthful teen years. I still listen to it regularly!
Crosby wrote one of the most beautiful love songs, "Guinnivere" about the three loves of his life at the time. And yes. One of them was Joni Mitchell.
Crosby with one of his Guinnevere muses–Joni Mitchell.  She dumped him for Graham Nash. 
With the addition of Neil Young, CSN became even more of a super-group. And the hits came. Déjà vu is one of my favorite albums.
Another album I listen to regularly. Sometimes I like this better than the CSN album then sometimes I don't!
David Crosby's "Almost Cut My Hair" remains, to this day, my favorite song on the album.  I think it may have inspired my love of long hair on my sons—even though they cut their hair and I still beg them to grow it long……….
My boys back when Jake had long hair and a beard. Roman's hair never grows that long but he can rock a 'stache from time to time!
But there's more to this and I'll explain.
Those teenaged years, for a great number of us, are awkward and challenging. Unless we were born high-school perfect, especially girls (not being sexist—just blunt).   Many of us didn't have that beautiful straight hair or perfect skin.  We were coming into our own and yet, didn't really know ourselves.
Yeah. Those years were definitely awkward for me. 
For me, I wasn't a "popular" kid nor was I a social outcast. I was somewhere in the middle. Just your average high school co-ed.  I had friends—mostly from my Catholic school days, but didn't have a huge list of them. I honestly preferred to be by myself.  However, I enjoyed just being friendly to my classmates.
Yeah. I was pretty-much satisfied with being average. Smack in the middle–a safe place to be when you're a teen!
One boy in particular, and I remember his name, Eddie Gleckler, made fun of my crossed eyes at any given opportunity, letting me know how ugly I was; but I shrugged him off as a douchey thing.  Still, it made me very self-conscious. He wasn't a bully per se—but he was a very mean boy.  And mean boys grow up to be mean men.
I would say he was akin to Scut Farkas of  "A Christmas Story".  Mean. And quite honestly, there weren't many mean kids in the schools I attended but I HAD to catch the attention of this one.
And going home, turning my stereo on and listening to David Crosby's soothing voice, made me realize that everything would be okay.   I knew despite my imperfections that I would be someone's Guinnevere someday.  And although I also thought I would have a boyfriend with long hair—it never happened. All my boyfriends had shorter hair-with the exception of one who had a beautiful head of curls.
Surprisingly, Crosby's soothing voice was a great comfort to me.
Crosby, even with his volatile personality, was a good man. He was the bio-father of singer Melissa Etheridge's children. That's a true act of friendship.
This photo from The Advocate says it all. What a great friend to donate his sperm. Melissa Etheridge was lucky to have him as her children's bio dad!
Twenty-five years ago, he took Grace Slick to rehab—basically saving her life. Only a true and loving friend would do that.
Quoted by Slick:  "The only famous person I know is David Crosby. We've rescued each other numerous times for drug-related problems but we've been sober for a long time now." – Grace Slick
So, here's to you, Mr. Crosby.  You didn't know me, but I knew you through your music. You helped me to get through those awkward years.  You also gave your musical gift to my three children who adore the Déjà vu album. They listened to it as children.
Thank you David Crosby for bringing me through those teen years into adulthood–and I'm still enjoying your music!
You're passing has made me realize my mortality and the mortality of those I love and those I'm quite fond of.
I'm old now. And at times slightly awkward and still average but I hear your voice and am still soothed. So thank you again.
Thank you.