It's that time of year.  The Early Access to the (once) Iconic Nordstrom Anniversary Sale.
The pickin's aren't all that wonderful for 2020!
And I am greatly disappointed.  Again.
Where do I begin?
There was a time that I absolutely loved shopping at Nordstrom.  During the time I worked there, the hours were annoying but I worked for the greatest boss.  I worked in the handbag department and had a blast.
Although the hours weren't my jam, I enjoyed working in the handbag department and I did alright with the commission!  But the best was my manager and assistant manager!
My reason for leaving was that I found a job more conducive to what I was trained for—and administrative assistant.
Hmmm. On my ass all day.  Eyesight deteriorating quickly– from the fire into the frying pan–or is it the other way around?
And employee discount aside, the Nordstrom Anniversary Sale rocked my boat.
It was the one time of the year that I purchased items that would be used over and over.  Leather Longchamp bags and boots.  I never strayed far from those two items.
This leather Longchamp tote was purchased during the Anniversary sale WITH the additional employee discount. It was hitting the NAS Lottery! I use this a lot during the winter months!
This navy Longchamp leather tote was also purchased during a NAS! 
The selection of bags and boots was outstanding—as were clothing items as well as beauty items.
Arrows pointing to the many pairs of boots that were purchased during past Anniversary Sales–they are now packed away for the upcoming winter and when I welcome them back, they'll be worn!
Then things changed.  It seemed, at least to me, that the Anniversary Sale was shifting gears into a new movement—the influencer group. But not just any influencer.  This sale was now a plethora of young women, with long cascading hair extensions (not that there's anything wrong with fake hair-LOL), floppy-brimmed hats, long cardigan sweaters, high boots worn over jeans now replaced with white low-top sneakers.
The new Nordstrom Anniversary Sale customer.  Young. Beautiful.  Cascading hair and floppy hats.  I guess the floppy hats took the place of the pigeon-toed stance! But the thing is, not all women go for this look–especially the mature demographic!
While there's nothing wrong with that look—it's just that a large number of us do not fit into that stereotypical young influencer style.
Peace out.  I prefer a beret!
I realized my hunch was right when I visited Nordstrom in King of Prussia to peruse the choices of Mother-of-the-Bride dresses.  The lot was both frumpy, matronly and full of horrific color blends.  There was nothing to appeal to the mother who wanted to look stylish.
This. From the store that holds an "iconic" Anniversary Sale. Am I correct in saying Nordstrom has now placed the mature demographic in the back racks? These MOB dresses are hideous…
And I ended up with a more flattering style at Lord & Taylor!
And thus, befalls the issue with the NAS.
While inspecting the many pages of offerings, I came up with this condensed review:
The sale consists of sneakers—white low-tops
Although these are a great price of $49.00, the NAS is overwrought with tons of the same style sneaker.  And where are the GOOD pointy-toed flats?  I'll tell you they aren't at Nordstrom!
Leggings (of which are in my cart)
I did order these high rise leggings to suck the belly fat from the pandemic weight gain. There are quite a number of leggings to chose from at this Anniversary Sale!
Long cardigans
This photo is not from the NAS but there are many like this.  I happen to own this sweater and love it but don't find many reasons to wear it.  Perhaps I'll wear it with the leggings I ordered!
Jeans
Ohhh. Look what footwear is shown with these jeans.  I dig a pair of ripped jeans but the thing is, I have four pair and cannot see adding one more pair, whether ripped or not, to my already full collection. It isn't practical.
Overpriced beauty items.
Is it worth the $79 for this? I think not. Look. I like Bobbi Brown cosmetics but the greatest eye palette by the brand I purchased was found at TJ Maxx for a very deep discounted price!
And please. Do NOT get me started on the Tom Ford cosmetics. $88 for this?  NFW!  He's a wonderful clothing designer and his overpriced scents are lovely but you can do better in the makeup area!
And surprisingly, the choices of floppy hats were few!
She dropped her mike because she was as surprised as I was over the limited choices of floppy-brimmed hats! And please–wear the hat lower on your head.
The selection of boots was also underwhelming. I did spot what appeared to be an adorable pair by Vince Camuto–and I almost added them to my cart–until I saw the chunky wood heel.
At first sight, this boot was lovely. Pointed toe, camel color. I was intrigued
And then I saw the view showcasing this stacked (wooden?) heel. It was a turnoff. Stacked heels have a habit of turning inward with more wear.  Had this been a kitten heel, it would have been perfect!
Black booties are also a hot item for the sale!
And in all honesty, none were as nice as these booties from GEOX that I purchased last year in Paris.
What I have in my cart are a scarf from house brand Treasure & Bond
I like this scarf. A lot. The neutral colors will go with most of my winter wardrobe and it isn't too small or overwhelming in size. It'll get a lot of wear time.
A bra by Natori.  The Feather Bra by Natori is my favorite bra ever. It's so stinking comfortable and whenever I see them on sale, I grab one.  Truth is, I can get a better price at Nordstrom Rack but it is few and far between when I spot my 36 C on the rack at The Rack!
The Feather Bras from Natori are my favorite bras ever!  My daughter Oona is also a fan.  Quite honestly, I could do better at Norstrom Rack but they are few and far between. Glad the NAS has these!
And these basic legging that are high-rise with the ability to suck the belly gain from my pandemic stress bingeing!
I have high (rise) hopes for these leggings.  My favorite pair is one from Loft that I purchased years ago and they still fit like now–hopefully these will prove to be the same!
The real thing is, this pandemic has changed up my philosophy on shopping.
As far as beauty items go, I'm paring down these days.  Wearing a mask and social distancing has made me realize that my most "mature" skin is happier without foundation.  Instead, I'm opting for products that give a glow to my face—such as Glossier's Futuredew and Charlotte Tilbury's Hollywood Filter.  And neither are available for a discounted price during the Anniversary Sale.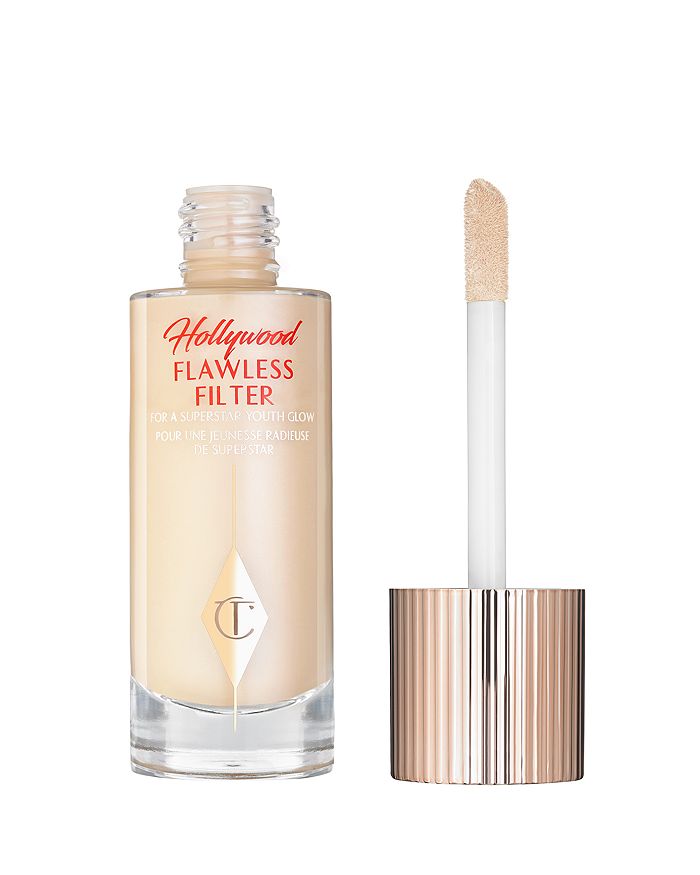 This and……
….this have lit-uh-ruhl-ee taken the place of foundation.  Both give a great and NATURAL glow to the skin!
There are more than enough neutral eye shadows in my collection—enough to last till I'm 90.
This. Tarte's Tartelette in Bloom palette. I return to it constantly. It is neutral. Great for every day into the evening and cost $39–I purchased it well over a year ago.  There is nothing like this at the Nordstrom Anniversary Sale.
Besides, I didn't see any great cosmetic discounts at the NAS.
I have enough clothing for the upcoming winter.   In fact, I've got two soft, fuzzy, long cardigans that I hardly wear.  Why would I purchase another?
The floppy hat craze?  Suffice it to say that the NAS had two offerings which weren't all that wonderful.  Instead, if you like a good floppy hat, head to Amazon.
I don't think this was offered in the Anniversary Sale but you can do much better on Amazon. And I can bet most of those influencers bought THEIRS on Amazon as well!
Seriously, I think this is a nicer hat and it's from Amazon!
Nordstrom loves Tory Burch and you can see the love with the Burch bags and watches. Personally, after working at Nordie's, in the handbag department, I will say that the brand's bags are not well-made.  They are cheaply constructed and just not that great—I know this—I have two bags. And I'm over the brand.
My preference for bags these days is vintage—Coach and Louis Vuitton and I have plenty. There's no need for another bag to my already large collection.
A small sampling of Coach and Vuitton bags I've refurbished!  My kitchen is my work space!
It's disappointing for sure.  Why?  Well, because as department stores go, Nordstrom has been unique in the fact you could find big-name luxury brands as well as the more bridge brands—those in between affordable and luxury.  And their house brands were pretty decent.  A step above Macy's and just a rung on the ladder below Neiman Marcus.  These days, Nordstrom seems to have taken the place of J.C. Penney.
The sales help at the store has always been stellar. When I worked there, we had extensive training in customer service.  And the return policy was so great for the consumer that it bordered on criminal. I've seen the store accept handbags that were used for years and stunk of cigarette smoke.  That's disgusting and encourages very bad customer behavior.
The store's return policy is absolutely horrific for the store's sake. I've seen photos on Instagram of piles of boxes that influencers stated they will return. So basically, they are buying to return. That is absolutely vulgar!
The store (at the King of Prussia, I cannot speak for other Nordstrom stores), used to be impeccable in it's displays of the clothing and other items.  Last time I walked through (which was a couple of weeks ago), displays and racks were sloppy and unattractive looking.
Look. I realize that the retail business as a whole is in trouble.  But—if this industry wants to rebuild, then perhaps they need to take a step back.  Nordstrom needs to reassess their valued customers. The women (and men) who look forward to quality goods.  Those who can be particular about what they wear.
Nordstrom's Anniversary has let me down increasingly. I want the store to return to that time when the offerings were far better than what they are now.   What are your thoughts?  Have you shopped the Nordstrom Anniversary Sale in the past?  Are you tired of shopping in general?  Has this pandemic changed your retail ideology?
Yes, David. I'm as disappointed as you are. But maybe things will be better at the 2021 Nordstrom Anniversary Sale!
I'm curious!